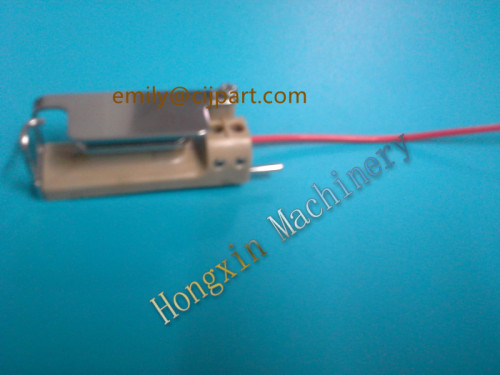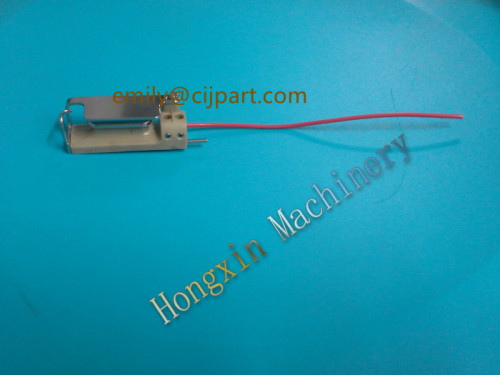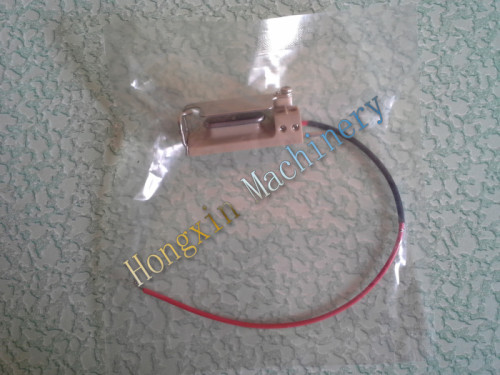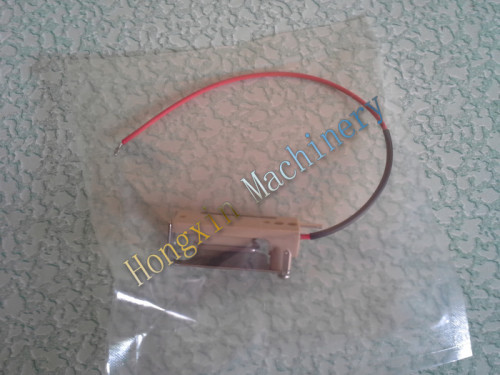 200-0430-131 WILLETT INK JET PRINTER EHT BLOCK MK3 430
Description
Hongxin Machinery Co.,Ltd supply you high quality with competitive price of industrial ink jet printer parts for Markem-Imaje,Videojet,Willett ,Domino,Linx ,KGK ,EBS ,Hitachi ,Citronix,Metronic,Leibinger.

Products range for Inkjet Printer parts,Batch Code Printing Machine Parts,Expiry Date Printing Machine Parts:Air Filter,CPU Boards,,Compatible Consumables such as ink make up,DOD ink,Electrode Valve,EHT Block,EHT Module,Gutter Block,Ink Cartridge Chip,Ink Tube,Inkjet Filters,Ink Manifold,Inkjet bottle for ink and make up,Keyboards,LCD Screen,Mainboards,Make Up Manifold,Mixer Tank,Printheads,Printhead Cover,Print Nozzles,Nozzle Adjuster Tool,Print Gun,Pressure Transducer,Power Supply,Pressure Pump,Vacuum Pump,Pump Repair Kits,Pump D-Board,PICO Valve,Sealing Machine,Aluminium Inductive Sealer Machine,
We offer a full range of consumables for our CiJ range from water based to Mek, from ethanol to UV curing/drying. To compliment our inks we provide a fully tried, tested and approved range of consumables and cleaning solutions.
| | |
| --- | --- |
| 100-0370-102 | VMS restrictor block |
| 100-0370-196 | CIJ willett printhead cover (MKIII)(New style) |
| 100-0370-232 | Thumb screw,willett 400 ph(new style) |
| 100-0430-155S | M3 insert |
| 100-0470-137 | Keyboard |
| 200-0390-239 | 400 Series Eht |
| 200-0430-131 | EHT block assy |
| 200-0430-161S | Ink pump motor D-BRD |
| 200-3900-135 | Charge Electrode |
| 204-0336-101 | VENT+FMS ID (3M) |
| 500-0041-110 | Festo tee |
| 500-0041-194 | Jaco tee |
| 500-0041-296 | Jaco nut |
| 500-0047-130 | Main Ink System |
| 500-0047-131 |   |
| 500-0047-133 | Pressure damper |
| 500-0047-134 | FLUSH FILTER/PRE-HEAD |
| 500-0031-234 | O´RING 6.07 x1.78 |
| 500-0031-180 | O-ring 25.81 x 3.53 CS |
| 500-0031-231 | O´RING |
| 500-0041-292 | Omnifit tube connector (green) |
| 500-0076-133 | Blanking plug |
| 500-0076-134 | IP67 socket cap |
| 500-0085-145 | IR EMITTER |
| 501-0002-101 | Tube clear |
| 501-0002-113 | Tube blue |
| 501-0002-114 | Tube green |
| 501-0002-131 | 6mmx4mm PTFE tubing |
| 521-0001-173 | Solenoid Value,2-Port |
| 521-0001-173 | Solenoid Value,3-Port |
| 521-0001-175 | 400 SERIES GUTTER VALVE ASSY |
| 521-0001-177 | pico Valve |
| 500-0085-140 | LCD PANEL |
| 100-0370-231S | Screw for front printhead cover |
| 200-3900-298 | Phase detector assy |
| 500-0047-131 | PRE-PUMP FILTER |
| 527-0001-125 | Transducer |
| 200-0468-125 | PUMP FOR 46p |
| FA13003 | LINX-make up/solvent DIPTUBE LONG |
| FA13004 | LINX-INK DIPTUBE SHORT |
| FA13005 | LINX-make up/solvent DIPTUBE |
| FA72050 | LINX-FEED DAMPER |
| FA72056 | LINX-INK DIPTUBE LONG |
| FA73044 | LINX-MAIN FILTER |
| FA74163 | 3 WAY CONNECTOR FILTER KIT |
| FA72021 | for Linx White ink(New Type) |
| FA72021 | Pump Head for Linx Black ink(Old Type) |
| FA72021 | Pump Head for Linx White ink (Old Type) |
| FA72021 | Pump Head for Linx Black ink(New Type) |
| 204667 | FILTER, DISPOSABLE, 3 MICRON |
| 200-3200-026 | Ink Cartridge cap assy |
| 200-0807-101 | Printhead for 807 |
| 500-0047-101 | Filter for 3150 |
| 200-0430-141 | Willett Nozzle assembly, 60 micron |
| 200-0470-157 |   |
| 200-0467-241 |   |
| 200-0468-141 |   |
| 200-0430-162 | Head heater assy |
| 200-4023-022 | Willett Printhead |
| 100-043S-211 | FAN ASSEMBLY FOR VIDEOJET 43S |
| 200-043S-145 | FAN FILTER ASSEMBLY FOR VIDEOJET 43S |
| 500-0085-146 | DETECTOR |
| WM000-0000-001 | WILLETT O-RING |
| 200-3900-135 | Charge electrode assembly |
| 500-0047-134 | inline filter 8 micron |
| 500-0047-131 | pre-pump filter 30 micron |
| 100-0370-231 | LID SWIDTH THUMBSCREW |
| 500-0047-105 | willett solvent filter |