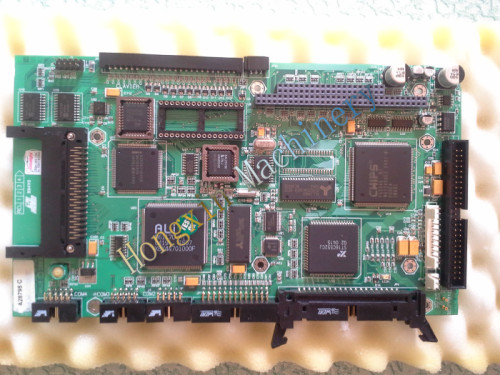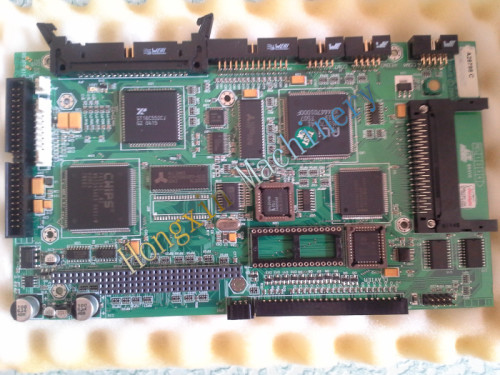 ENM16423 Imaje Card CPU S8 1 M
Description
Part Number:ENM16423
Description:CPU FOR S8 (Single -jet)M
Location:Imaje S8 Single -jet printer
As for shipment,we can get 50% from DHL ,UPS ,Fedex.
If you have express account, you can shipment by your account .
Or you can choose shipping fee prepay and ship by our account .
For more information,plz feel free to contact us .
Hongxin Machinery Co.,Ltd supply you high quality with competitive price of industrial ink jet printer parts for Markem-Imaje,Videojet,Willett ,Domino,Linx ,KGK ,EBS ,Hitachi ,Citronix,Metronic,Leibinger.
Following is the spare part list for Imaje inkjet price :
| | | |
| --- | --- | --- |
| 10029512 | Spares | MOVEMENT ROLLER ASSEMBLY **ADV** |
| 5131076 | Spares | Y UNION |
| 5825286 | Spares | MAGNET REPLACEMENT KIT |
| 5825302 | Spares | PRIME ACTION SOLENOID ASSY |
| 5825529 | Spares | SD5 tension sensor calibrated mass kit |
| 5630381 | Spares | POWERGRIP DRIVE BELT |
| 5825050 | Spares | SD5 LIMIT SWITCH CABLE ASSY |
| 5825052 | Spares | SD5 PRINTHEAD CABLE CI |
| 5825303 | Spares | PRINT ACTION SOLENOID ASSY (NO-SHUTTLE) |
| 10040229 | Spares | TENSION SENSOR RETRO FIT KIT (SPARES IT+ |
| 10041109 | Spares | SD5 REPLACEMENT PRINTER PCB KIT |
| 10042449 | Spares | SD5A Printhead Assembly |
| 34986BA | Spares | 53mm Printhead Assembly |
| 10029219 | Spares | 128mm Printhead Assembly |
| B04297AA | Spares | FUSE T5A 20MM HRC RoHS |
| 5825396 | Spares | SD5 CASSETTE LATCH SWITCH ASSY |
| 5210986 | Spares | GUIDE RAIL & CARRIAGE ASSY |
| 5210989 | Spares | LINEAR GUIDE RAIL & CARRIAGE ASSY |
| 5670732 | Spares | SD5 CONTROLLER POWER SUPPLY |
| 5825264 | Spares | SD5 CONTROLLER BEZEL ASSEMBLY |
| 5825451 | Spares | PIPE ASSEMBLY - NON-SHUTTLED |
| 5190249 | Spares | COMPRESSION SPRING |
| 5825293 | Spares | BELT DRIVE MOTOR ASSEMBLY |
| 5825290 | Spares | RIBBON MOTOR ASSEMBLY |
| 10029510 | Spares | LOCATING ROLLER ASSEMBLY **ADV** |
| 35688BA | Spares | ANVIL RUBBER 98X98MM (SINGLE) |
| 35689BA | Spares | 128 SQUARE ANVIL PAD RUBBER |
| 5825524 | Spares | LOCATING PRINTHEAD MODULE ASSY |
| 5825546 | Spares | M4 threaded peel roller assembly |
| 10020781 | Spares | SUPPLY FOIL REEL ASSEMBLY **ADV** |
| 10028671 | Spares | TAKE-UP FOIL REEL ASSEMBLY **ADV** |
| 5943525 | Spares | CASSETTE LOCATING SHAFT 100 LONG |
| 5943570 | Spares | LIGHT ROD |
| 8000189 | Consumables | Cleaning Pads, Qty 100 |