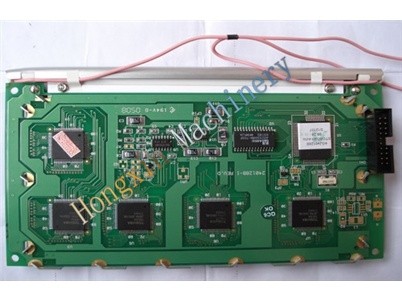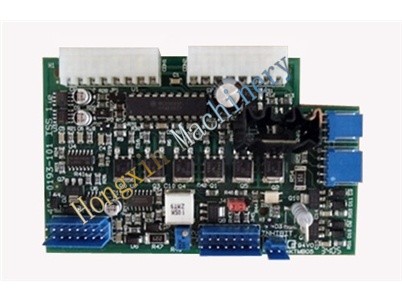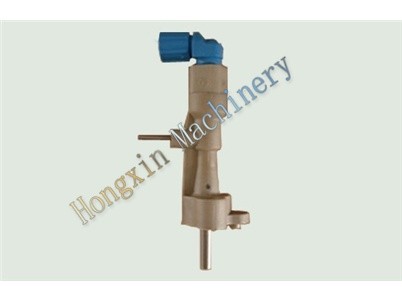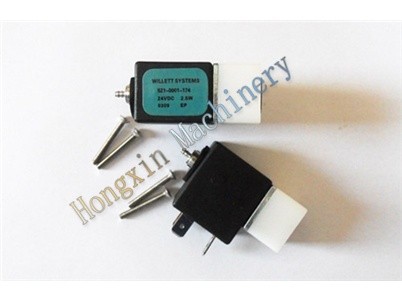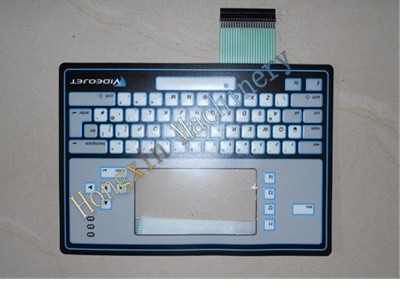 Willett ink jet PCB board 430 43s 460
Description
500-0085-140 Willett ink jet 430 43s 460 PCB board
Hongxin Machinery supply you willett new original parts at 40% to60% discount.We also have new alternative parts for Domino,videojet,Imaje,Linx inkjet printer ,100% compatible.All of the Electronic Products have long time guarantee.
Our technician have more than 8 years maintenance/repair working experience .
For products and technical issues,plz feel free to contact us .
100-0370-102 VMS restrictor block
100-0370-196 CIJ willett printhead cover (MKIII)(New style)
100-0370-232 Thumb screw,willett 400 ph(new style)
100-0430-155S M3 insert
100-0470-137 Keyboard
200-0390-239 400 Series Eht
200-0430-131 EHT block assy
200-0430-161S Ink pump motor D-BRD
200-3900-135 Charge Electrode
204-0336-101 VENT+FMS ID (3M)
500-0041-110 Festo tee
500-0041-194 Jaco tee
500-0041-296 Jaco nut
500-0047-130 Main Ink System
500-0047-131
500-0047-133 Pressure damper
500-0047-134 FLUSH FILTER/PRE-HEAD
500-0031-234 O´RING 6.07 x1.78
500-0031-180 O-ring 25.81 x 3.53 CS
500-0031-231 O´RING
500-0041-292 Omnifit tube connector (green)
500-0076-133 Blanking plug
500-0076-134 IP67 socket cap
500-0085-145 IR EMITTER
501-0002-101 Tube clear
501-0002-113 Tube blue
501-0002-114 Tube green
501-0002-131 6mmx4mm PTFE tubing
521-0001-173 Solenoid Value,2-Port
521-0001-173 Solenoid Value,3-Port
521-0001-175 400 SERIES GUTTER VALVE ASSY
521-0001-177 pico Valve
WA500-0085-140 LCD PANEL
WB100-0370-231S Screw for front printhead cover
WB200-3900-298 Phase detector assy
WB500-0047-131 PRE-PUMP FILTER
WB527-0001-125 Transducer
200-0468-125 PUMP FOR 46p
LBFA13003 LINX-make up/solvent DIPTUBE LONG
LBFA13004 LINX-INK DIPTUBE SHORT
LBFA13005 LINX-make up/solvent DIPTUBE
LBFA72050 LINX-FEED DAMPER
LBFA72056 LINX-INK DIPTUBE LONG
LBFA73044 LINX-MAIN FILTER
LBFA74163 3 WAY CONNECTOR FILTER KIT
FA72021 for Linx White ink(New Type)
FA72021 Pump Head for Linx Black ink(Old Type)
FA72021 Pump Head for Linx White ink (Old Type)
FA72021 Pump Head for Linx Black ink(New Type)
204667 FILTER, DISPOSABLE, 3 MICRON
200-3200-026 Ink Cartridge cap assy
200-0807-101 Printhead for 807
500-0047-101 Filter for 3150
200-0430-141 Willett Nozzle assembly, 60 micron
200-0470-157
200-0467-241
200-0468-141
200-0430-162 Head heater assy
200-4023-022 Willett Printhead
100-043S-211 FAN ASSEMBLY FOR VIDEOJET 43S
200-043S-145 FAN FILTER ASSEMBLY FOR VIDEOJET 43S
500-0085-146 DETECTOR
WM000-0000-001 WILLETT O-RING
200-3900-135 Charge electrode assembly
500-0047-134 inline filter 8 micron
500-0047-131 pre-pump filter 30 micron
WB100-0370-231 LID SWIDTH THUMBSCREW
500-0047-105 willett solvent filter