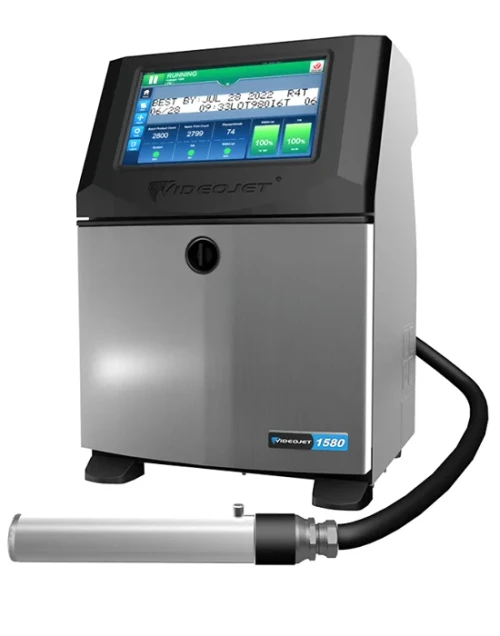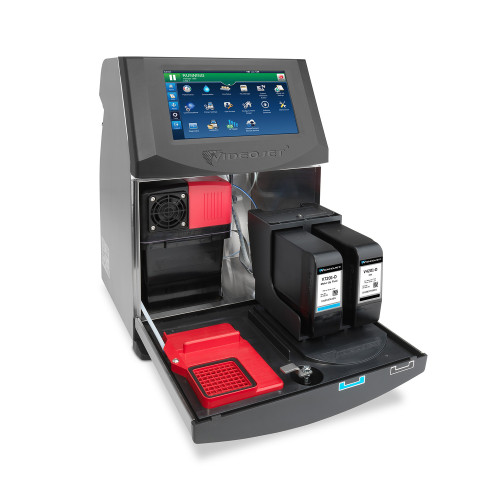 Videojet 1580 industrial inkjet printing machine
Model

Videojet 1580 industrial inkjet printing machine
Description
Title Videojet® 1580 continuous inkjet printer.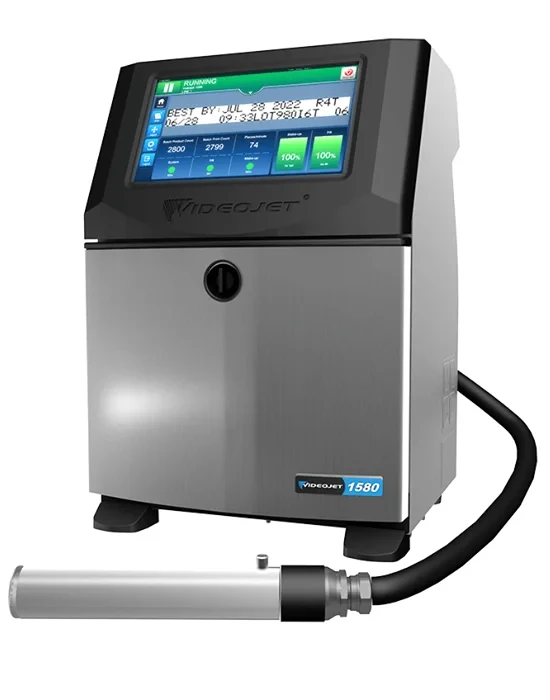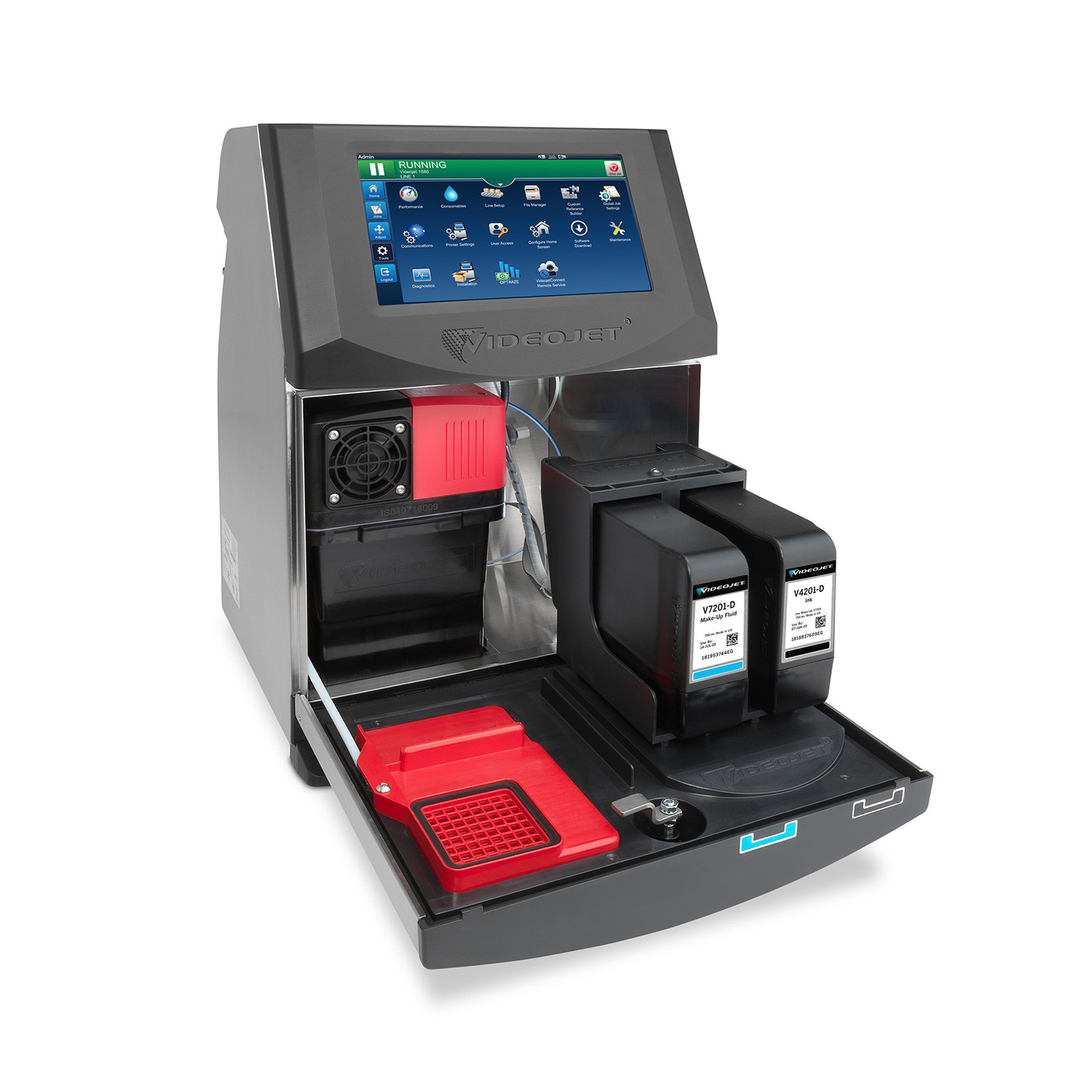 The 1580 CIJ printer helps to reduce production downtime by using components that are designed for
predictable replacement intervals, aligned with your budgeting cycles.
The components can be replaced in minutes during routine machine shutdown or production breaks.
The 1580 CIJ printer offers increased uptime on your production line by utilizing the proven optional Videojet
CleanFlow™ printhead technology. Available in either 60 or 70-micron nozzles, the optional CleanFlow™
printhead is designed to provide maximum uptime without using any plant air. The perforated design
reduces ink build-up and requires less cleaning,enabling longer runs without intervention.

Uptime Advantage
• Prevent a downtime event with an additional 8 hours minimum
of runtime using a make-up reserve tank that protects your
production under normal operating conditions
• Replace preventive maintenance components easily and reliably,
with no additional production downtime
• Recover in minutes from unplanned interruptions with optional
VideojetConnect™ Remote Service – minimizing the need for
on-site service calls (depending on local availability
Simple Usability
• Eliminate potential user errors through a Videojet SIMPLICiTY™
interface that greatly reduces operator printer interactions
• Easy to operate tablet-inspired 10" touchscreen display that is
intuitive to you and translated to native language
• Customize interfaces with built-in wizards, and access guided
video tutorials for routine printer tasks

Built-in Productivity
• Analyze your individual use patterns and receive printer
improvement opportunities via on-screen alerts
• Access technical experts at the touch of a button through optional
VideojetConnect™ Remote Service
• Operate more effectively with detailed runtime analytics and
reporting, partnering with Videojet Service to improve over time

Code Assurance
• Lower the opportunity for coding errors with intelligent message
creation functionality
• Automate code content without the need for operator
interaction with user definable message rules
• Streamline message creation and job set-up to start coding
products quicker