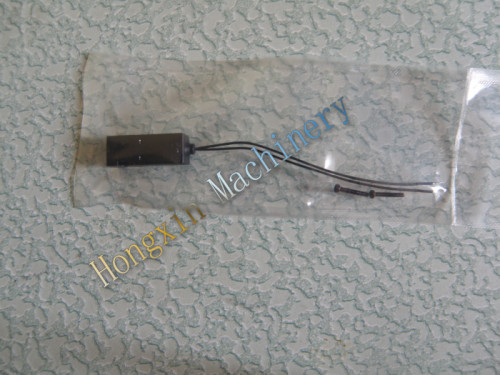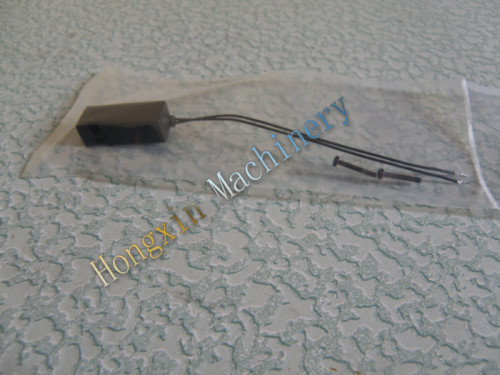 521-0001-177 willett PICO VALVE (VALVE HEAD)
Description
CIJ Inkjet spare parts : PICO Valve for Willett/Videojet 400 series (430,43s,460,46s,46p,46m)
Part number :521-0001-177
Description: PICO Valve for Willett/Videojet
Used for Willett/Videojet 400 series (430,43s,460,46s,46p,46m)

Quality: 1 new original from willett

2:new alternative ,3 months guanrantee,

Delivery:By DHL UPS EMS FEDEX,about 3 working days,door to door,

we can get 60% off discount of last shipping company, welcome shipping fee prepay,and compare with your agent charge,once receiving payment we will offer your tacking no. .
Hongxin Machinery Co.,Ltd supply you high quality with competitive price of industrial ink jet printer parts for Markem-Imaje,Videojet,Willett ,Domino,Linx ,KGK ,EBS ,Hitachi ,Citronix,Metronic,Leibinger.
Products range for Inkjet Printer parts,Batch Code Printing Machine Parts,Expiry Date Printing Machine Parts:Air Filter,CPU Boards,,Compatible Consumables such as ink make up,DOD ink,Electrode Valve,EHT Block,EHT Module,Gutter Block,Ink Cartridge Chip,Ink Tube,Inkjet Filters,Ink Manifold,Inkjet bottle for ink and make up,Keyboards,LCD Screen,Mainboards,Make Up Manifold,Mixer Tank,Printheads,Printhead Cover,Print Nozzles,Nozzle Adjuster Tool,Print Gun,Pressure Transducer,Power Supply,Pressure Pump,Vacuum Pump,Pump Repair Kits,Pump D-Board,PICO Valve,Sealing Machine,Aluminium Inductive Sealer Machine,
| | |
| --- | --- |
| Part No. | Product Name |
| 500-0047-131 | Pre-Pump Filter |
| 500-0047-133 | Pressure Damper |
| 500-0047-134 | Peek-Inline Filter |
| 500-0047-130 | Main Filter |
| 200-3900-208 | Cover Switch |
| 200-3900-298 | Phase Detector Assembly |
| 521-0001-173 | Valve V1, V2 And V6 |
| 521-0001-174 | Valve V3 And V7 |
| 521-0001-175 | Valve V8 |
| 500-0041-110 | 6mm Connecter (3-Port) |
| 501-0002-131 | 6mmx4mm PTFE Tubing |
| 204-0336-101 | Venturi MK3 |
| 521-0001-177 | Pico Valve |
| 100-0470-137 | Keypad Layover MK2 |
| 522-0080-226 | 22 MR Hightension |
| 200-0430-131 | EHT Block Mk3 |
| 200-0466-143 | MK3 Top-Up Sensor |
| 501-0002-101 | Small PTFE Tubing |
| 500-0085-140 | LCD Display |
| 100-0370-102 | VMS Restrictorblok 460 |
| 100-0370-196 | Printhead Cover MK3 |
| 100-0370-232 | Thumbscrew |
| 100-0430-155S | M3 Insert |
| 527-0001-125 | Pressure Transducer 460 |
| 200-0468-125 | Pump 46P |
| 200-0390-239 | 400 EHT Module |
| 200-0430-141 | MK3 Nozzle |