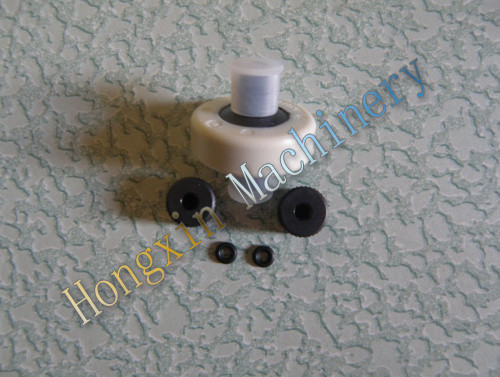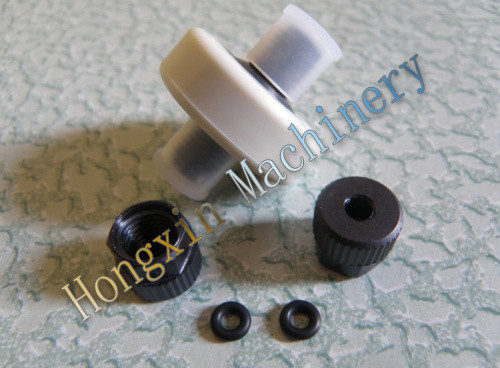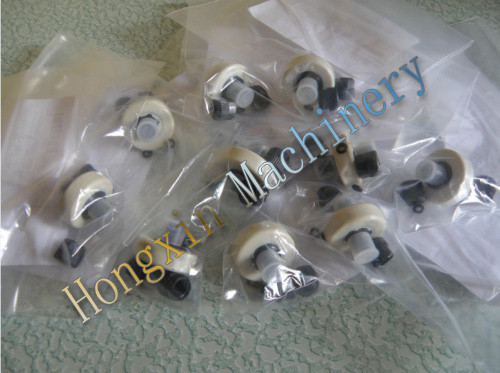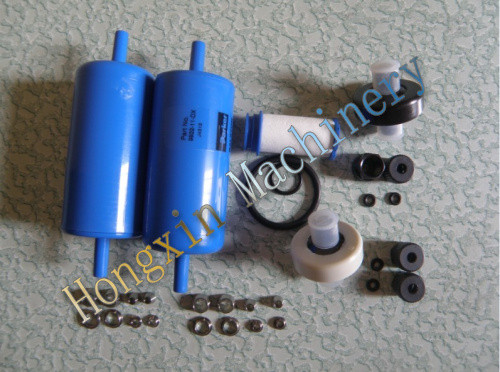 ENM34411 Imaje industrial ink jet printer 9040 Moulded Filter-32u .
Description
ENM34411 FILTRO DE CABEZAL 32UM FOR 9040
Quality:Markem Imaje new original,good price
Specificaion:Imaje inkjet printer machine 9040,32
Hongxin Machinery supply you Markem Imaje new original parts at good discount,we also have new alternative parts,100% compatible.Our technician have more than 8 years maintanence/repair working .All of the Electronic Products have long time guarantee. For technical issues,plz feel free to contact us .Welcome quality tested and inquiries from all over the world.
 

 

S8C2 / 9040

油墨管路部分(除与

S4/S8

相同的部分)

 

A37334

Spares

FILTER KIT

S8 C2/9040 单头机过滤器

A37335

Spares

FILTER KIT - Dual Head

S8 C2/9040 双头机过滤器

A37336

Spares

Imaje9040 Contrast I

9040 Contrast 完整过滤器

A37337

Spares

Imaje9040 Contrast II

9040 Contrast 简配过滤器

A39623

Spares

Imaje9040/S8C2 Maintenance Kit

I9040/S8C2

保养套件

ENM10151

Spares

STRAINER-ADDITIVE RESERVOIR

添加剂桶底部过滤器

ENM16157

Spares

PELTIER CONDENSOR

冷凝器

ENM16208

Spares

GOVERNOR(X10)-0.3MM-EXT:3MM

0.3MM节流管

ENM20212

Spares

FAN-CONDENSER

冷凝器风扇

ENM20498

Spares

FILTRATION ASSEMBLY-0.1 MICRON

正压空气保护装置过滤芯

ENM26966

Spares

MOTOR-DC

直流马达

ENM27186

Spares

CONNECTOR-BANJO-DOUBLE-2.7

真空泵入口接头(双通道)

ENM27192

Spares

RESTRICTION(X5)-0.7-TUBE 2.7

0.7MM节流管

ENM27275

Spares

STRAINER-INK TANK-DC

油墨桶底部过滤器

ENM27330

Spares

CONNECTOR-BANJO-SIMPLE-2.7

压力泵、真空泵接头(单通道)

ENM34658

Spares

HARNESS-INK CIRCUIT-DC-1 HEAD

油墨管路线路(单头机)

ENM36300

Spares

FAN-9040

9040风扇

ENM36322

Spares

MAGNETIC COUPLING-6MM-STRENGTH

电机耦合磁环

ENM36795

Spares

AIR TREATMENT MODULE-9040

正压空气保护装置

ENM37081

Spares

TANK-INK-9040-1 HEAD

单头机油墨桶

ENM37082

Spares

TANK-INK-9040-2 HEADS

双头机油墨桶