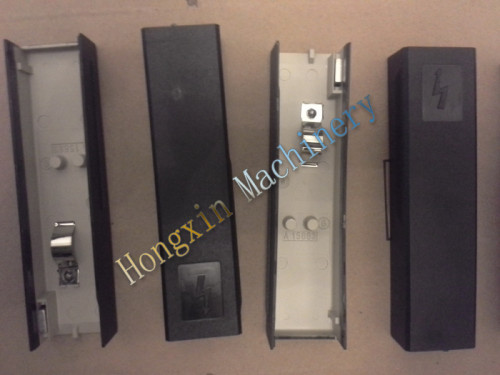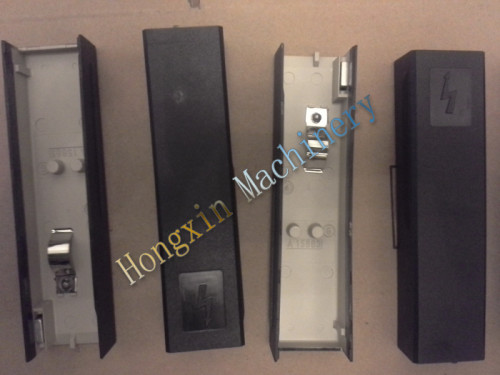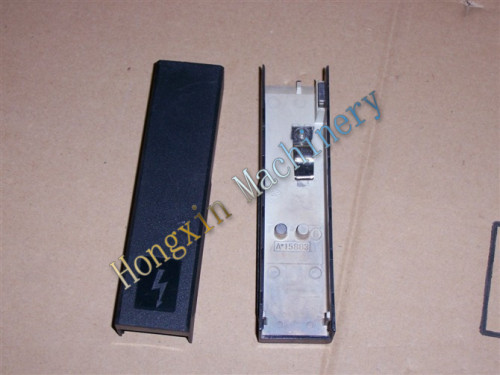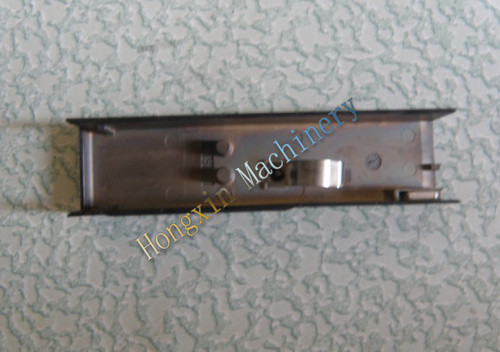 ENM15885 Markem-Imaje PRINT HEAD COVER-G-FLAT ELECTRODE
Description
ENM15885 Markem-Imaje PRINT HEAD COVER-G-FLAT ELECTRODE
Quality:Markem Imaje new original
Specification:Imaje inkjet printer SCP Parts
Delivery:Prompt shipment,by DHL,UPS,EMS,Fedex
Hongxin Machinery Co.,Ltd supply you Markem-Imaje industrial ink jet printer original parts at very good discount .
We also supply you parts for Videojet,Willett ,Domino,Linx ,KGK ,EBS ,Hitachi ,Citronix,Metronic,Leibinger.
We have new original parts and new replace.You can get long time guarantee.
Welcome enquiry and sample tested from all over the world .
For more Markem Imaje print head parts ,plz check below information :
ENM10251
Spares
BLANKING PLATE-UPPER-G AND M
喷头正上盖(带

LOGO

)

ENM13727
Spares
ONE WAY VALVE- G AND M
S7

单向阀(双嘴

G, R7S7

除外)

ENM13870
Spares
RETAINER-RESONATOR-G&M-STST
晶振上螺帽

(

不锈钢

)

ENM14431
Spares
CANNON EE-G
G

头喷嘴

S4/S7/S8

ENM14433
Spares
HEXAGONAL CANON NUT
喷嘴下方螺母(

6

角型)

ENM15885
Spares
COVER-HEAD G FLAT ELECTRODE
喷头盖

G

头(平检测极)

ENM15886
Spares
COVER-HEAD M FLAT ELECTRODE
喷头盖

M

头(平检测极)

ENM16713
Spares
SQUARE MAGNET 10X10
喷头盖方型磁铁

10x10mm

ENM17357
Spares
NOZZLE PROTECTOR (X3)-G
防堵胶条

G

嘴(

x 3

)

ENM17358
Spares
NOZZLE PROTECTOR (X3)-M
防堵胶条

M

嘴(

x 3

)

ENM17467
Spares
CANNON EE-P
P

头喷嘴

S4/S8/9040

ENM17470
Spares
RESONATOR-P
P

头晶振

S4/S8/9040

ENM17568
Spares
NOZZLE PROTECTOR (X3)-P
防堵胶条

P

嘴(

x 3

)

ENM25677
Spares
R7 S7 ONE WAY VALVE
R7 S7

单向阀

ENM35300
Spares
ONE WAY VALVE- G AND M
9040/S8C2单向阀
ENM36316
Spares
ONE WAY VALVE- G AND M
9040/S8C2

单向阀

(

双嘴机)

ENM37054
Spares
BOARD SUPPLY RESONATOR 1 JET- 9040
9040/S8C2单嘴晶振供电板
ENM37055
Spares
BOARD SUPPLY RESONATOR 2 JET- 9040
9040/S8C2双嘴晶振供电板
ENM37519
Spares
MODULATION ASSEMBLY G HEAD
9040 G

喷嘴组件

ENM37521
Spares
MODULATION ASSEMBLY M HEAD
9040 M

喷嘴组件

ENM4345
Spares
SCREW(X20)-INOX CHC M 2 X 08
不锈钢喷头后盖上盖角长螺丝

M2 x 08

ENM4348
Spares
SCREW(X20)INOX CHC M2X4
不锈钢螺丝

M2 x 4

ENM5192
Spares
RESONATOR-M
M

头晶振

S4/S8/S7 /9040

ENM5257
Spares
COVER-HEAD
喷头盖

G,M

(中分检测极)

ENM5261
Spares
BLOCK-RECUPERATION-TWINJET-G&M
S4/S8

回收槽组件(

G,M

双嘴)

ENM5263
Spares
BLOCK-RECUPERAT-SINGLEJET-G&M
S4/S8

回收槽组件(

G,M

单嘴)

ENM5407
Spares
GUTTER-RECUPERATION(X1)
S4/S8

回收槽弯管

(S4SI / P

除外

)

ENM5670
Spares
ECCENTRIC(X20)-CANN ORIENT G&M
喷头墨线粗调上螺丝(

x 20

)

ENM5671
Spares
ECCENTRIC(X10)-CANON CENTER GM
喷头墨线细调下螺丝(

x 10

)

ENM5672
Spares
SEAL(X10)-SQUARE-CANNON-G/M
密封圈喷嘴(

x 10

)白

ENM5673
Spares
SEAL(X10)-ORING EPT3.2/0.5 G/M
密封圈晶振(

x 10

)黑

ENM5675
Spares
HOLDER-CANON-G AND M
喷枪座
ENM5676
Spares
CROSS BAR-CANNON-G AND M
喷嘴护套

(CROSSBAR)

ENM5678
Spares
SCREW(X10)-CANNON SUPPORT G/M
紧固喷枪座螺丝
ENM5909
Spares
SEAL(X10)-REAR LOWER COVER-HD
喷头后盖下盖密封圈
ENM6004
Spares
BOARD-SUPPLY-RESONATOR
晶振供电板
ENM6007
Spares
BOARD-ADP G AND M
ADP

板(相位检测放大)

ENM6061
Spares
SEAL(X10)-REAR UPPER COVER-HD
喷头后盖上盖密封圈
ENM6179
Spares
SEAL(X3)-COVER-G AND M
喷头上三个盖的密封圈
ENM6180
Spares
COVER (X3) WITH SCREW-G AND M
喷头上三个盖及密封圈、螺丝组件
ENM6206
Spares
SCREW(X10) KNURL-ALUM HEAD FIX
喷头固定手动螺丝(

x 10

)

ENM6224
Spares
CANNON-M
M

头喷嘴

S4/S7/S8

ENM6405
Spares
PIEZO COVER
晶振保护盖
ENM6540
Spares
WIRE (X10)-GROUND PIEZO
晶振地线(

x 10

)

ENM6577
Spares
MAGNET (X10)-SQUARE SECTION
喷头盖长方型磁铁(

x 10

)

ENM6588
Spares
SCREW(X20)-INOX CHC M 2 X 06
不锈钢螺丝

喷头后盖

(x 20

)

M 2 x 6

ENM6930
Spares
MAGNET (X10)-CYLINDRICAL-HEAD
喷头盖圆型磁铁(

x 10

)

ENM7242
Spares
RESONATOR G (NG)
G

头晶振

S4/S7/S8

ENM7329
Spares
HEAD BRACKET - LONG
喷头保护板
 

 

5200/5400

部件

(

无细分类

)

 

0695036

Spares

PUMP DIAPRAGM 24VAC

24V隔膜泵(低真空泵)

10012150

Spares

ENCODE 1000 COUNT MODEL 52/5400

1000脉冲同步器

0672622

Spares

PRINT HEAD VOLT II BOARD

打印头驱动板

0828759

Spares

I/O PANEL ASSY

I/0

板

0251046

Spares

MOTOR,GEAR 190:1 3500 RPM@24V

偏心马达

0630599

Spares

O-RING

密封圈

0630701

Spares

O-RING

密封圈

0630837

Spares

O-RING

密封圈

0630864

Spares

O-RING

密封圈

0630881

Spares

O-RING

密封圈

0695670

Spares

PISTON

活塞

0695891

Spares

BULKNEAD FITTING ASSY

供墨管接头

0242146

Spares

SWITCH DUAL POSITION LIGUID LEVEL

液位浮动开关

0231324

Spares

3/8 HEATER W/THERMOSTAT 120V 200W

温度调节器

0231329

Spares

3/8 HEATER W/THERMOSTAT 120V 400W

温度调节器

0231287

Spares

TERMISTOR 100K 140" LEADSL

电热调节器

0672620

Spares

SOFT START II BOARD

软启动板

0242145

Spares

BREAKER CIRCUIT

断路器

0688415

Spares

FUSE KIT

保险丝组件

0630756

Spares

O-RING

密封圈

0630813

Spares

O-RING

密封圈

0695890

Spares

INK LINE/BULK HEAD MATE

供墨管接头

0695288

Spares

Q-CONN MALE AIR FITTING

接头

0695999

Spares

FITTING F/M QUICK CONN/BARB-BRASS

接头

0695746

Spares

15FT VACUUN/GROUND LINE ASSY

脐带管接地线

0695750

Spares

INK LINE 4 METER

油墨管

2170558

Spares

DISPLAY LCD

显示

LCD

0672675

Spares

UI INTERCONNECT II

显示器连接件

0829033

Spares

5200/5400 Printhead Assy

5200/5400

打印头

ENR0829033

Spares

5200/5400 Printhead Assy

5200/5400

打印头